Everyone likes to smell good and stand out in a crowd with a signature fragrance. The commercial perfumes and colognes have toxic content and may harm our body. Studies also show that these may trigger health problems like allergic reactions, asthma and even chronic and headaches. It's also said that the toxicity levels are so high that they may cause cancer and thyroid problems. Hence, we bring for you easy recipe for how to make your own perfume.
Some scents contain the essence or petals of rarely found trees or flowers respectively. This applies to the essential oils that are made use of, as well. The price of a perfume usually depends on the amount of essential oil it contains.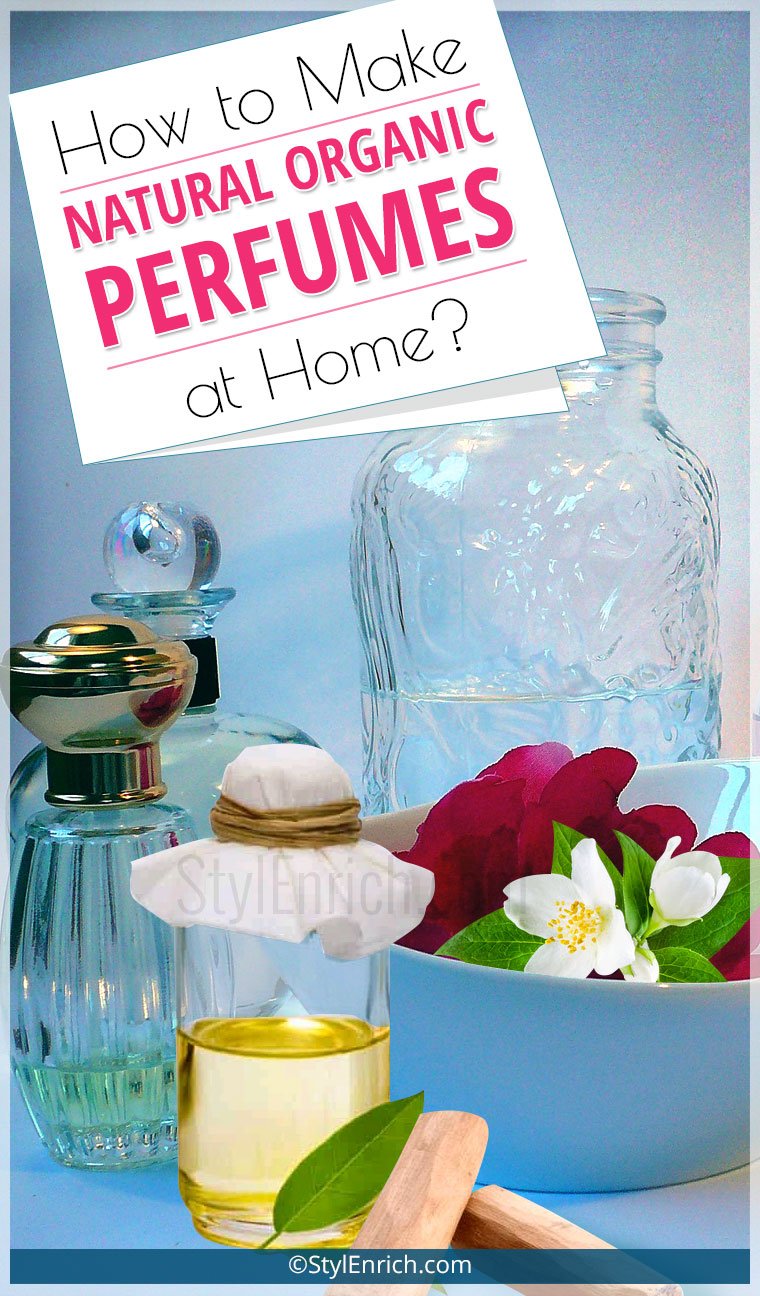 Ingredients Used In High-End Perfumes
Some of the costliest ingredients used in high-end perfumes are as follows.
1. Oud
When Agarwood gets infected due to mould, as a response to this, it emits an aromatics resin called Oud. This rich fragrance has gained wide popularity in the Arab countries. It takes a lot of time to extract the oil, which in turn causes the labour cost to increase. Also, due to the plant's low yield, the extraction cost to get the oil from the wood is extremely high.
2. Ambergris
The digestive system of certain types of whales produces a secretion called ambergris. This has a 'fecal odour' in the beginning, which gradually turns into a nice earthy scent. The uniqueness of its scent is not its only specialty. It also helps in increasing the longevity of the scent.
3. Orris
This is the Iris root's fragrance and is soapy, sweet and earthy. In order to be able to extract the orris butter, the root needs to dry up and then age. As a result, it may take up to five years to extract the oil. This time-consuming process of extraction makes Orris one among the rarest ingredients.
If you are too suffering from excessive sweating and need some cool remedies, here you can read how to stop sweating in summer…
Three Notes of Fragrance of Perfumes
It is quite simple to make a perfume for yourself at home. Just a few ingredients for the base and some essential oils when blended in the right proportion will make magic in the form of fragrance. As they say "First impression is the best impression". The right fragrance can mesmerize people the moment you walk into a room.  The fragrance of perfumes can be categorized into three specific notes.
1. Top Note
This first impression of the perfume is the light fragrance that comes out as soon as it is applied, light. This evaporates quite fast. Some examples would be lemon, grapefruit, lime, orange and lavender.
2. Middle Note
This fragrance comes out only a few minutes after the top note. This is the main scent of the perfume and is subtle. These may include cinnamon, jasmine, nutmeg and rose.
3. Base Note
The Base note is the deep and rich fragrance. Cedarwood, ginger, myrrh, sandalwood and frankincense are a few examples.
However, making your own perfume at home is easier and all you have to do is a pick a few ingredients from the nearby store. So instead of using commercial scents with toxic chemicals, let's learn how to make your own perfume.
Meanwhile, here are simple and effective tips on natural fragrance to smell nice without using perfume…
How To Make Your Own Perfume?
Step 1: Making The Base
The first step to make a homemade perfume is to pick a neutral base. For adding a consistent liquid choose an alcohol like vodka. Now we have to add thin oil like jojoba oil or almond oil. The oil and alcohol had to be mixed in 1:1 ratio. Coconut oil can also be chosen for a more solid perfume. If you don't like adding heavy oil, we can make a body mist by simply adding filtered water and essential oils.
Step 2: The Signature Smell
Now here's the fun part. This is when we experiment to find out which scent suits us best. It's time to spend some time in the herbs and spice section or the natural products section of your grocery store. Pick your favorite scent – the one you would like to smell all day long. There are numerous ways to mix your favorite scents, having a formula to go by will help you to find a way to mix them. Pick an essential oil like jojoba and test the amounts until you find the right smell.
How to Apply?
When the combination is ready, it's time to choose what way we are planning to apply it. For oil based perfumes Roll-ons are great – that way you can know exactly where we are applying it so we can make sure to not get in on your clothes. Sprays are good for alcohol based perfumes. If we have started off with a solid base perfume like coconut oil then it's better to use a glass container. Solid perfumes are mess-free and can be conveniently placed in your travel bag.
Now you know all the basics you can start for how to make your own perfume, here's a summary of the recipe.
To Fill One Small Roller- Ball Container
Ingredients-
1 ounce of jojoba oil
1 ounce of distilled water
4 to 5 drops of jasmine oil
3 to 4 drops of lemon oil
3 to 4 drops of orange oil
3 to 4 drops of sandalwood oil
Essential oils can be bought from any health store or online stores.
The Recipe
Combine all the ingredients in a small container and shake well. You can apply it on your wrists, behind the ear, and on the neck. On average, the perfume should stay for 2 to 3 hours. You can re-apply anytime throughout the day as needed.
This helps you to smell awesome and be toxic chemical – free all day long. It's great for your body and health at the same time.
Here are some cool recipes of DIY Face Toner…
Additional Tips
Here are a few tips to remember while using DIY perfumes.
Jasmine – clove solid perfume is great to be made into a lotion bar with a little beeswax. Pour it into small pretty containers to give someone a DIY gift!
The vanilla-clove body oil spray is believed to be a magnet for attracting men. The oil helps your skin to be silky smooth, especially in the cold weather.
Make sure to apply your DIY perfumes are applied in the right places. Pulse points of the body are the most appropriate spots to apply to make it last as the blood is warmer in those spots.
The Lavender Lemonade Body Spray is great to make you smell free of chlorine after a pool visit, it also helps soothe your frayed nerves.
The coconut body oil spray acts as a moisturizer and sunscreen at the same time as it has high SPF factor. It can be modified with your favorite essential oils, like Vanilla, rose or sandalwood.
Layering your scents help to make your perfume last longer.
Citrus Perfume helps you feel fresh and it is not at all expensive to make.
Solid perfumes, like mentioned earlier, are great to customize and stash in your handbag or toiletries bag.
Some beauty tips for summer in which you can keep yourself fresh throughout the summer months…
Scents are said to carry with them numerous memories and associations. Maybe some perfumes tend to remind you of your grandmom or a soap smell could bring back memories from your childhood. Learn how to make your own perfume to make people remember you with that special smell. DIY perfumes are easy to make, use, and re-create over the years to come.
Related Posts