Did you know that plants have numerous benefits about which we are completely unaware! Apart from enhancing the beauty of our gardens and giving flowers, fruits, vegetables and amazing health benefits, some plants are extremely amazing due to their herbal and air purifying properties. After lots of studies and experiment, studies show that some plants have immense air cleansing and purifying properties which can make the air pure, healthy and clean.
The richness of herb, antiseptic, antibacterial properties and some cool organic elements make the herbs beneficial for air purifying. Do we know why a basil plant is always planted in the foreyard? It is due to the amazing air cleansing properties and the ability to fight insects and mosquitoes which basil plant has. If you want to know about such plant facts, here are some amazing and interesting plants which can make your home air fresh and purified in different ways.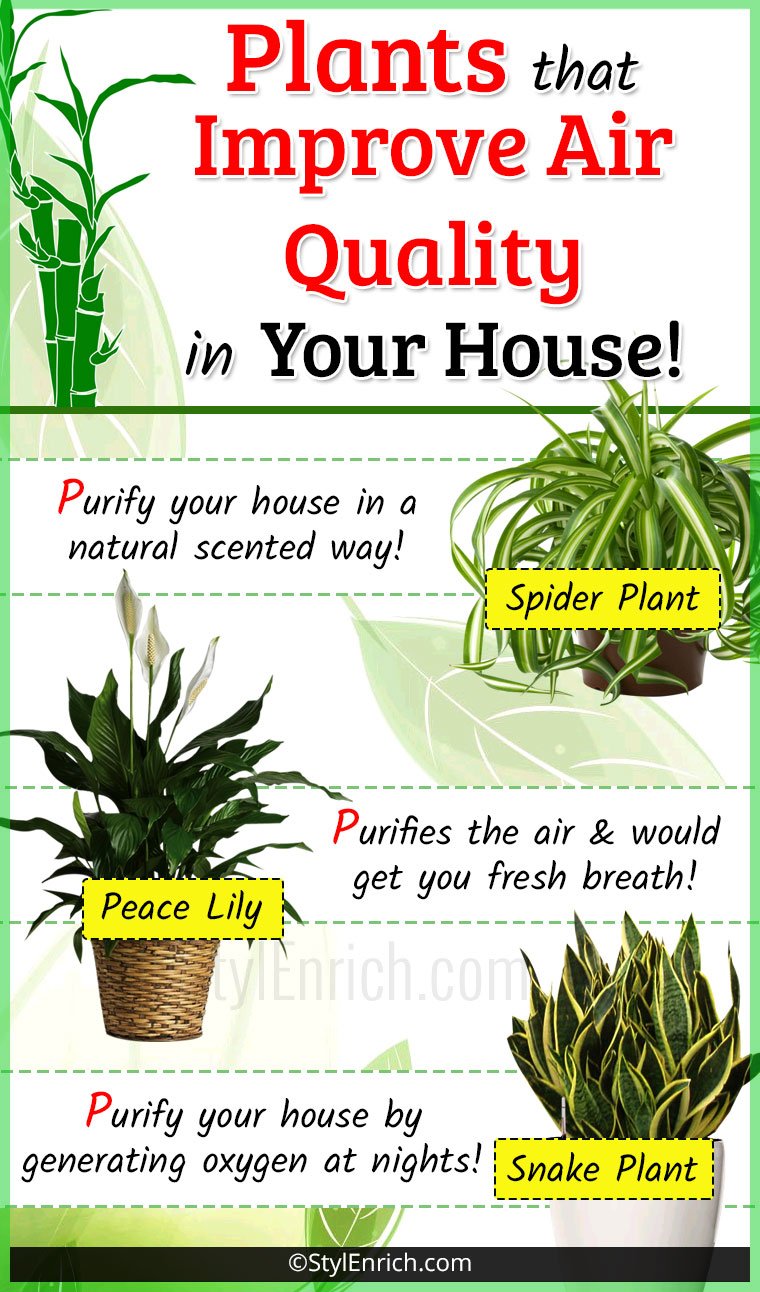 Air Purifying Plants
1. Spider Plant
Spider plant is an amazing and refreshing plant which can purify your house in a natural scented way. Spider plant is frequently seen in many houses and in the foreyards due to the rich air cleansing and purifying properties it has. The air in your home is filled with formaldehyde which can make the air of your home polluted and unhealthy. In such cases, spider plants can be used to fight this element and purify the home air naturally. With a whopping percentage of 95, it can cleanse the air in your home fighting all the bacteria and germs! Get this awesome looking plant in your home and make your home a pure paradise!
2. Peace Lily

Also known as spathiphyllum, this amazing plant is a natural air purifier you would witness studded in hotel entrances and various homes. Not only for purifying the air but also this plant is useful in decorating the house in a gracious and green way! This plant gets great results into purifying the incoming air and would get you fresh breath. In your verandah or windows, place this cool air cleansing plant and get fresh natural air all the day long!
3. Boston Fern

This is an amazing mask which can make your home beautifully pure and stunning. This cool indoor plant would simply found in the offices and houses. The air in the offices and houses can get affected by benzene, smokes, dust and much more. For purifying this polluted air, a high impact natural cleanser is required.  The roots and each and every art of the plant are dignified in purifying the air and making it healthy to inhale! Try lacing this cool plant in your house and your home would get purified easily!
4. Snake Plant

Snake plant is a cool plant which can simply purify your home air with lots of oxygen. This plant not only looks thick, voluminous and stunning in the houses but would also purify your house by generating oxygen at nights. This plant would release oxygen and can purify your home air. For pure, fresh and cool air, try this amazing and pretty plant in your windows and get cool results! What can be more amazing than a plant which converts carbon dioxide into oxygen and would make the air beautifully fresh!
5. Bamboo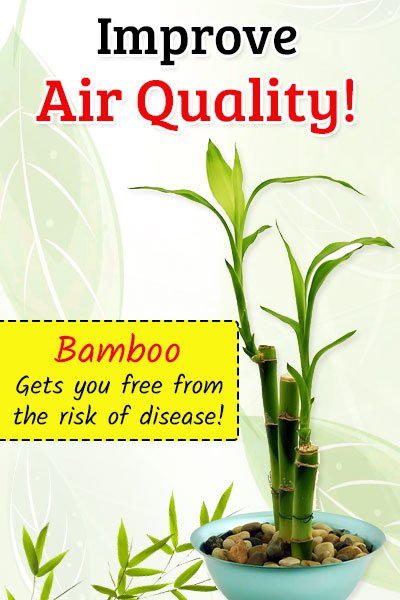 Not only for strengthening the teeth and gums but for cleaning the air, this cool plant is used widely in homes. Bamboo is a beautiful and blissful green plant which is used in Asian homes for air purification and for fresh air. Elements like formaldehyde and benzene can make the air of your home more polluted and dirty. Polluted hair consisted with bacteria and germs can also affect your health and cause various disease. There are various kinds of bamboo plants which can purify the air and get you free from the risk of disease. You would just need some beautiful area with bright sunlight and air flow which is enough to maintain this plant. Plant this cool organic and beneficial plant in your home and stay away from various infectious disease!
6. Aloe Vera

This amazing herb is used in numerous houses due to uncountable benefits and various applications. Aloe Vera gel is used for beauty, health and hair care and along with it; this plant can be wisely used for cleansing the air and as a freshener. This amazing plant removes all the toxic substances and chemicals from the air and makes it fresh for you. If you are worried about little disease and infections, plant an aloe plant on your home which would purify air, help in fighting disease and would also heal your skin and hair issues!
7. Basil

With multiple benefits, a strong fragrance here is holy basil which is the king of all plants when it comes to air purification and refreshing the air quality. Since eras, this plant is witnessed in the Asian houses. Due to its air-purifying benefits, people love to plant it and get fresh air. The basil plant releases oxygen which is extremely beneficial and healthy to inhale. Also, the air purified from basil can energize and strengthen the lungs, what can be more amazing than this plant which can get you numerous health benefits!
8. Neem Plant

A dust absorbent plant which can absorb 90% of the dust entering your home would simply get you a healthy and fit life for sure! With increasing pollution and dust, people suffer from various lungs and breathing disorders due to polluted air inhalation. In such cases, neem plant can help in purifying the air and get you fresh breath all the time. Plant a huge neem tree in your garden and make your home a pure paradise!
9. Golden Pathos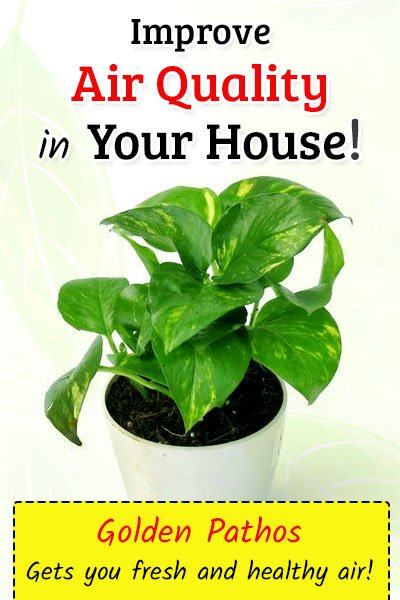 Considered to be one of the best air purifying plants, golden pathos is a must have! If you love gardening and planting beautiful trees and plants in your home, you must consider this air enriching plant which would surely get you fresh and healthy air to breath. Sickness is generally caused due to such polluted air which can also affect lungs and liver after a long time. Thus stay healthy and prevent disease with this natural air purification formula!
10. Lady Palm

This amazing plant is grown in gardens and planted beside the windows for natural and purified air to enter your home. This huge and beautiful plant does not only make your home look peaceful but would also purify the air entering your home while preventing the disease and bacteria. This plant can bear high temperatures and still sustain while giving you fresh purified air. Plant this amazing organic herb in your home and get multiple benefits!
Staying healthy and fit would get far easier if you plant such trees and plants in your home which can get you natural, pure and amazing air 24×7. These plants give off oxygen and help you to inhale the best natural air. Make your home look lavish, natural and stunning while you breathe the pure and fresh air always!
Related Posts