Worried about redness on your face? Tired of trying creams and lotions? We bring for you 3 homemade masks and home remedies for pimples and acne to fight against it. Being one of the most common problems among teenagers and women, acne and pimples is nothing less of a stigma that no one likes to carry on their face. It becomes very uncomfortable to face a crowd where everyone gives you stares. Acne and pimples are one such problem that every one of us, faces at some of the other points in life.
Acne and pimples usually occur on the face, back, shoulders and neck. Lack of time to maintain a daily skin care regime leads to accumulation of dirt, dust, grime, grease, and oil and this clogs the pores of your skin, leading to acne and pimples. It is due to the ever-growing problem of Acne and pimples that lead to the flooding of creams, lotions and face wash in the market to heal and cure Acne and pimples.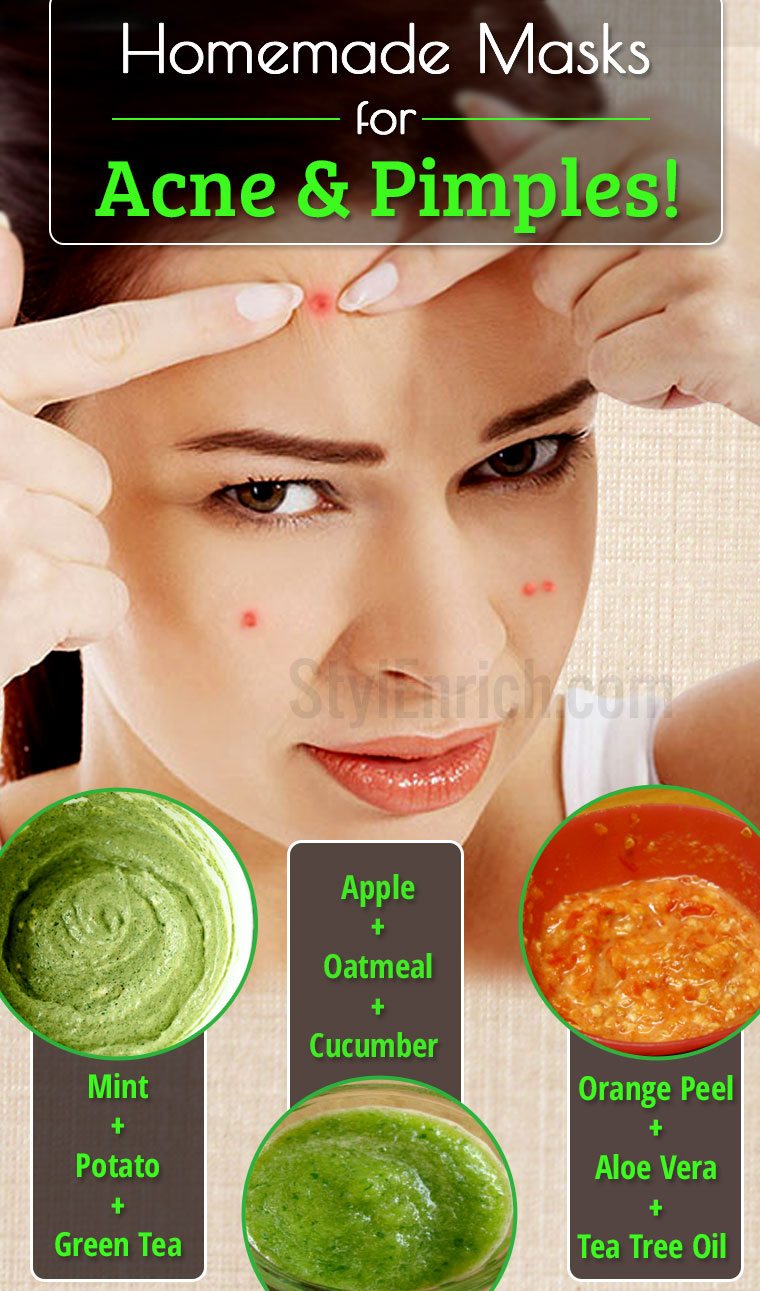 Why Acne and Pimples Occur?
Hormonal changes
Puberty
Stress
Pregnancy
Diet inclusive of High sugar and oil
Medication like steroids
Menopause
Friction or harshly rubbing of skin due to helmets, tight collars
Dandruff
Usage of Wrong cosmetics
Pollution
Lack of Skincare
Thankfully there is a solution to rectify some things within the reach of homemade masks for Acne and Pimples. Teens and women suffering from acne and pimple are always keeping a strict vigil on the market, for the latest beauty treatments and in the process of healing them, end up aggravating the problem, thanks to the chemicals used in these treatments. Why not solve the Acne and Pimples in the comfort of your home in a safe and organic way! These homemade masks as home remedies for pimples will help you solve all your issues related to Acne and Pimples.
Have a look at some home remedies for pimples and acne!
Homemade Masks: Home Remedies for Pimples And Acne
1. Orange Peel Paste, Aloe Vera Gel, Tea Tree Oil Mask
Oranges are rejuvenating and refreshing to taste and they serve the same purpose for your skin too! Least do we know that the orange peel is blessed abundantly to cure and heal acne and pimples? Tea tree has always been the first thing that comes to mind to deal with acne and pimples.
Ingredients to make the face mask
A few Orange Peels
A few drops of Tea Tree Oil
1 teaspoon Aloe Vera Gel
Method to make the face mask
Take some oranges and wash them thoroughly. Take the peels off and put them in a mixer. Add some plain water or rose water and grind it into a paste.
Take care not to make the paste too thick or too runny. It should spread on your face smoothly.
Add a few drops of tea tree oil and dilute it in a spoonful of water.
Add this to the orange paste and give it a good mix.
Take a leaf from the Aloe Vera plant, and slit it in two halves.
Scoop out the gel from it, and mix it with the Orange paste and tea tree oil mix.
Apply this paste on the acne and pimple affected area and let it give your skin all the better for the next 20 minutes.
Wash your face with plain water and pat dry.
You can use this face pack twice a week for more effective results.
Benefits of the Mask
The Vitamin C, citric acid and astringent qualities of the Orange, in particular, make the skin healthy and glowing.
Aloe Vera is especially known to heal the soreness and inflammation in the skin, with its natural healing properties.
The Formulation of the Tea Tree oil is such that it breaks through the oil in your pores and unclogs them with its anti-bacterial properties.
2. Mint, Potato and Green Tea Mask
The problem of Acne and pimple is the worst when it comes to skin related problems. Soreness, inflammation, pain and dark spots are some problems that get healed with this mask. This mask using Potato, Mint and Green tea is amazing and gives excellent results when it comes to providing relief to all acne and pimple related problem.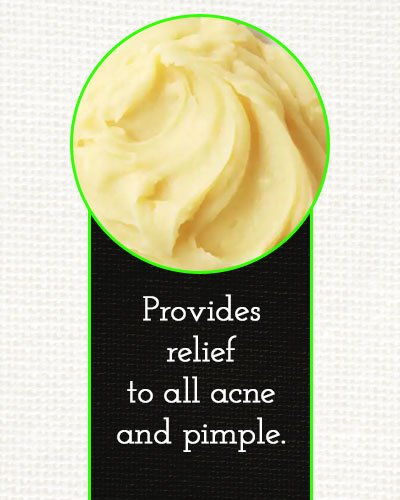 Ingredients to make the mask
Method to make the mask
Brew the green tea in half a cup of water and cool the green tea down to a room temperature.
Take a potato and wash it well to remove dust.
Do not remove the peel as it contains potassium needed by your skin.
Cut the potato into chunks and keep aside.
Now, clean the mint leaves and grind them into a paste along the potato.
While grinding, add the green tea to the potato and mint mix to make a paste.
Apply this mask on your face and keep it for 15 minutes.
Wash your face with normal plain water and pat dry using a soft towel.
Benefits of the Mask
Your skin will feel soft and rejuvenated with the refreshing mint that works as an anti-inflammatory agent due to its menthol content.
The high sulphur and potassium content in potatoes makes it an excellent fighter for Acne and Pimple.
Green tea aids in the reduction of Sebum production and prevents acne breakouts.
3. Apple, Oatmeal and Cucumber Face Mask
An apple a day is not only good for your skin but it is very beneficial for your acne and pimple affected skin. Oatmeal is known for its mild exfoliator properties. Cucumber soothes and relaxes your skin with its cooling properties.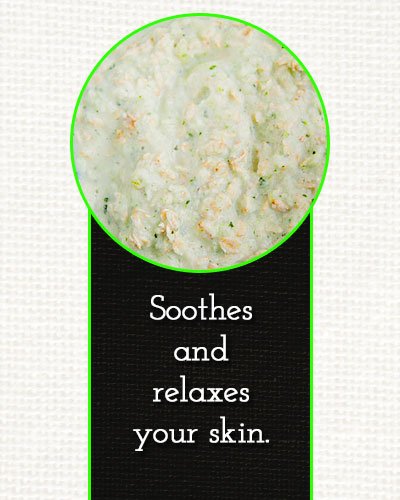 Ingredients for the face Mask
1 apple
1 cucumber
1 tablespoon of oatmeal
Method to make the mask
Take some Oatmeal and grind it in a mixer to make a powder.
Take an apple and peel it. Make a puree from it in a mixer.
Peel a fresh cucumber and make a paste out of it.
Combine the apple and cucumber paste and add oatmeal to it.
Cucumber and apple retain their own juices.  Even then, in the process to achieve a mask like consistency, you can add milk or water to the mask until you get a paste.
Apply this mask for 15-20 minutes and then gently remove the face mask using water.
Use a soft towel to pat dry, post wash.
Benefits of the mask
Apple contains many vitamins and minerals that aid in controlling sebum excretion thereby lessening the occurrence of acne.
Cucumber has immense cooling properties that relieve soreness and inflammation.
Oatmeal works as a mild cleanser due to its texture, which is helpful in the removal of dead skin without being harsh.
A Few Tips to Prevent Acne and Pimples
Eat a simple diet with less oil and spices.
Do not share your comb, cap, helmet, towel, and pillow with anyone else. You may get infections.
Drink plenty of water to flush out impurities.
Calm your nerves and do not take the stress. It triggers acne and pimples.
Do not use harsh chemical loaded products on your skin.
Do not pop that pimple. Squeezing the pimple is painful and also leaves an ugly scar behind when a pimple is gone.
Keep your hands away from your face. They are hidden bacteria carriers.
Visit a good dermatologist before undergoing any kind of medication or treatment for your skin.
Load on fruits and fresh vegetables for a healthy skin.
Keep your face clean and oil free. Stay away from dust, pollution and make sure you do not end up with a greasy face.
Keep in mind these tips, take care of your skin with the home remedies for pimples and you will be amazed to see the effectiveness and stunning results your hard work and these homemade masks yield. So use these home remedies for pimples and watch your skin glow.
Read Next – How to Get Rid of Acne with Home Remedies?
Related Posts