Strawberries look cute. They are gorgeous in shape and color. Whats more, their sweet taste is tempting for everyone. Not only this they are packed with very healthy nutrients those are miraculous for our health. Let's have a look at Strawberry benefits.
Strawberries belong to the rose family and are actually not fruits. (Surprised? Well its is fact though!) Strawberry benefits towards health are countless and you must not miss to include them in your diet chart. Strawberries originated from the Europe and it is considered to be the native European fruit. However nowadays it is cultivated in many parts of the world. It is grown across the world with many varieties of species. But, strawberry benefits remain the same and does a lot of good to the body.
Did you know the health benefits of cherries?
Strawberry Benefits
Strawberries in general are rich in essential metals like potassium, magnesium etc., with other nutrients like folic acid and fibers that boost the health immensely. Strawberry fibers have positive effects on the body system to enable proper functioning. It is also a rich source of Vitamin C. Many other benefits are hidden in this small fruit. Scroll down for a deep dive.
1. Beautiful Eyes
Major problems related to your beautiful eyes would be caused by excess free radicals and lack of nutrition in the body. With age and nutrition gap the problems with eyes rise and end up in its rigorous degeneration and optic nerve defects. Rich strawberry nutrition will cater to this problem well. Strawberries contain rich source of flavonoids, phenolic phytochemicals and elagic acid which will fix all the above problems permanently. Strawberry vitamins will also help ease the pressure on your eyes and prevent problems related to excess ocular pressure.
Do you know how to get rid of dark circles naturally? Let's get to know the amazing home remedies for black circles …
2. Boosts the Immune System
Immune system is your body's defense headquarters and thus the care should be special. Strawberry benefits are mostly for the immune system itself. The vitamin contents in strawberry are enough to boost the immune system. For e.g. Vitamin C helps majorly in helping the immune system fight infections and free radicals. The anti-oxidant property will neutralize the free radicals and hence protect your body from damage. Also, the anti-oxidant property of strawberries will help prevent cancer. The cancerous cells pose heavy opposition from strawberry nutrition.
Want your diet to be filled with Energy? Then have a look at some Energy boosting foods.
3. Brain Booster
With an increasing age, your brain also will start degenerating or aging. This will make your memory weak and also slow down other body processes. This is a very common phenomenon and cannot be helped to an extent. By consuming strawberries regularly you can rip the strawberry benefits and slow down the process of brain aging. The phytochemicals and iodine contents in strawberries will regulate the brain development and prevent from accelerated aging. Also, potassium is an essential element for cognitive development and its sustenance. Strawberries will provide this valuable nutrient and help boost the brain.
Dry Furits are packed with nutrients too. Let's have a look at the tremendous health benefits of Almonds.
4. Promotes Cardiovascular Health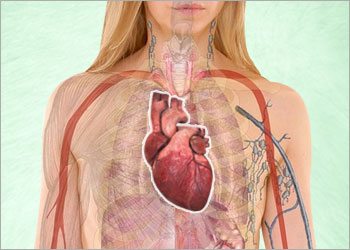 Heart attacks are rather more common these days than that in the past. Blame it on the stress of the modern life style. Strawberry fiber content is just right to counteract this cardiac problem. Along with the other nutrients, strawberry fibers will help keep the heart safe and healthy. The fruit will prevent accumulation of excess fat on the heart. In this way, the chances of hypertension also reduce.
Papaya does lot of good to your health. Have a look at the benefits of papaya that we should be aware of…
5. Weight Loss
Go on a "strawberry weight loss diet" and give your body the perfect shape. The high fiber content in the fruit will help you shed those extra kilos from your body easily. The other nutrients in tandem will boost your metabolism to burn the accumulated fat. Strawberry benefits your weight loss program and you should not miss out on this.
6. Rich in Folate
Folate or folic acid is an essential body requirement especially for the younger generation. Improper levels of folate can lead to Atherosclerosis and other vascular disease. It can also affect the cognitive health. Strawberries are excellent source of folic acid and stocking it up is not a bad idea.
7. Healthy Skin
Strawberry benefits also marches towards a healthy skin. The rich contents of vitamins, especially Vitamin C and other antioxidants help keep your skin forever young. There is an immediate effect of strawberries on your skin and you can notice it in a few weeks of consumption. Regularize your routine with strawberry and say a goodbye to those wrinkles around your eye and cheek. The high fiber content will help tone the skin well.
Have you ever thought of skin tightening home remedies? You must go for the skin tightening home remedies.
8. Pre-natal Health Booster
The high contents of folic acid makes strawberry a wonder food for the pregnant or would be pregnant ladies. Folic acid is mainly responsible for baby's cognitive development and also maintains the pregnancy. The placenta becomes strong with higher folic acid content. Good news for expecting mothers. Isnt it?
Strawberry benefits are not limited to the ones mentioned above. There are numerous underlying benefits of this wonder fruit. Consume the fruit regularly to have a healthy living. Health is wealth and you must strive for it. Strawberry nutrition facts will help you a lot. So don't wait and just go for it.
Related Posts