Most of the non-veteran beginner makeup artists often wonder the purpose of applying a primer before applying make-up and why the professional artists swear by a good primer. Let me demystify this product by first explaining what is a face primer and then by letting you know what does primer do! Later in this article, I will go on to discuss how to apply primer.
To start with, it's very important to understand the fundamental reason of applying a primer.
What is a Face Primer?
Face makeup primer sets the base to apply foundation/BB Cream/CC Cream. It covers the pores, fine lines or wrinkles of your skin which in turn allows the makeup to glide on smoothly and last longer.
Now that we know the basic use of a primer make up, let us move on to discuss the different kinds of primer available and the best one for each skin type.
There are basically two types of primer makeup available: gel based and cream based. Each one of them performs different functions. The gel based primer gives a glow and a dewy effect to your makeup whereas the cream based primers mattify your skin and are most intense in their coverage.
How to Choose The Primer and What Does Primer Do?
As explained earlier, different formulae of primers have different results on your face. Hence, it is very important to understand your skin type and choose the right kind of product.
1. Primer for Normal Skin
If you have normal skin then you do not have too large or too small pores to hide, your skin doesn't get too oily or too dry by your make up. The best primer for you would be an illuminating primer. These primers are extremely light weight and will give you a dewy look which will effortlessly brighten your face. These are some of the best primer for you.
Dior Glow Maximizer
L'Oréal Magic Lumi Primer
Revlon Photo Ready Primer + Brightener
Patanjali Aloe vera gel
2. Primer for Oily Skin
People with oily skin have larger pores and are extremely prone top acne. A mattifying primer is a best-recommended primer for this skin type.  Not only will it minimize the pores, but it will also make your skin become less greasy or oily through the day. These are some of the best primers for people with oily skin.
Mac Prep + Prime Skin Base Visage
Colorbar Perfect Match Primer
Benefit The POREfessional Primer
Clinique Superprimer Face Primer – Color Corrects Redness and Color Corrects Discolorations
3. Primer for Dry Skin
To prime a dry skin is a tricky task. People with dry skin generally need a dewy primer but applying too much of it gives an unnecessary shimmer. Hence, it is recommended to try it on your skin and then purchase. The key things that have to be kept in mind are the primer should have a cream based and should be hydrating. These are some of the best primers for people with dry skin.
L'Oreal Professional Face Primer
Oriflame Perfecting Face Primer
Mary Kay Foundation Primer
Is Priming=Moisturizing?
There also seems an ambiguity when it comes to using both primer and moisturizer together. Let us try to understand if one can compensate the other. This will basically depend on your skin type.
If you have oily skin, you can skip the moisturizer. In fact, you are better off without a moisturizer as you do not really need a lot of hydration on your skin. Whereas, if you have dry or normal skin, it is always recommended to use both a primer and a moisturizer. Also, it is important to keep in mind that the formulae of both the products be same. This will help you maintain a consistency of your makeup.
The Next Big Confusion is The Order of Applying The Two Products : Primer Before or After Moisturizer?
A moisturizer should always be applied before you apply your primer and that is because of the simple reason that a moisturiser will hydrate your skin and will help combat the mattifying/slightly drying effect a primer might have on your skin.
How to Apply Primer?
Step 1
To apply any sort of a product, it is very important that your face is clean. Use a hydrating face wash which has a creamy formula.
Step 2
As explained earlier, you may skip the moisturizer if you have an oily skin. If nor, apply a light, oil-free moisturizer for best results.
Step 3
A small amount of the primer will suffice for the entire face. Squeeze the product and place it on the entire face including the jawline.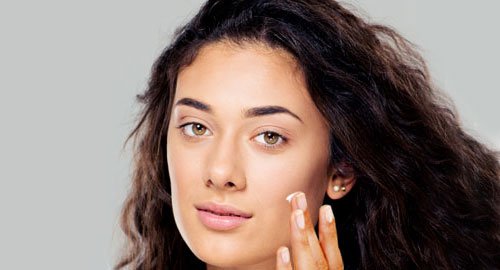 Step 4
You may use a brush, sponge on your hands to blend it with your skin. Make sure to work with the product in a downward motion covering all the pores and fine lines. Make sure the layer of the product is thin.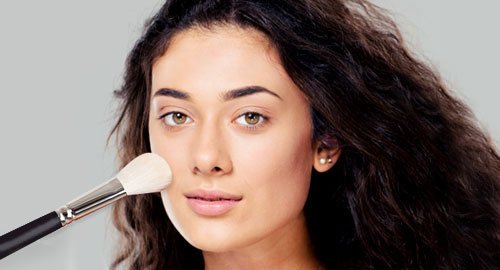 A primer generally takes 3-4 minutes to set properly.
You are now ready to apply your favourite foundation and continue with the rest of the make-up.
Let yourself learn the 5 absolute must have Makeup Brushes your Make up Box wishes for.
Some Fun Tips and Tricks
You may apply the primer on your lips for the lipstick to last longer. It can also act as a lip liner and prevent the lipstick from feathering.
If you have a foundation which is too pigmented and you want to neutralize the effect, just add a little bit of primer to it and you are good to go.
You can also set your eyebrows with the help of a primer if they are extremely unruly.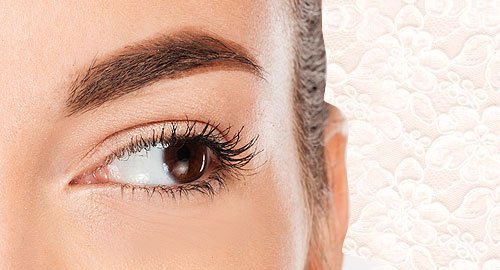 Do It Yourself: Homemade Face Primer
Don't want to shell out a lot of money for a makeup primer? Well, don't worry! You can make it at home and store it.
Ingredients
An oil-free moisturizer
Foundation powder
Tinted moisturizer
A storage container
Methodology
Place 1.5 teaspoon aloe vera gel and an equal amount of the oil free moisturizer in the storage container. Add the same amount of tinted moisturizer to it. Add around 1.25 teaspoons of the foundation powder. Take a toothpick and mix the ingredients until smooth. There it is folks! Your own homemade makeup primer!
P.S: You may add glycerine to smoothen the consistency of the mixture.
Hope you guys found this useful!
Related Posts