Now you can easily invite envy with those irresistible kissable lips wherever you go! Cast that drop dead gorgeous look with your luscious pout! Every woman longs to get fuller and bigger lips just like Kylie Jenner and other such famous personalities. One need not go under the knife or invest in some expensive surgery to get fuller lips. These lip surgeries can be very painful and can have dramatically adverse effects also at times. Some clever makeup tricks and hacks can help you get bigger lips easily. Plumper lips not only look gorgeous but they also look very cute and define your face in the most exotic way. These makeup tricks teach you how to get fuller lips without looking too artificial.
How to Get Fuller Lips?
1. Brush Off The Dry Flakes
Dry flakes which are present on the lips can be very unpleasing and these make your lips appearance smaller. Luscious and moisturized lips look appealing and wider than the dry ones. One should brush off the dry flakes with a toothbrush or a dry cloth and moisturize the lips properly with a lip balm. This is the first step to guiding us on how to get bigger lips. It is also necessary to remove the dry flakes to improve the circulation and makes the looks appear plump. Brushing off also gives a reddish tint to the lips naturally.
2. Fake an Artificial Lip Line By Using a Concealer
Pat some concealer on your lips just a little above the lip line. This gives a larger appearance to your lips and makes the lipstick easily stick to the concealer giving an appearance of fuller and bigger lips. Clever makeup tips easily teach one on how to get fuller lips at home. These tricks and hacks are so simple that one can easily do them at home without having to go to the professional salon every time. One can go a little beyond the natural lip line and give a broader spectrum to the lips by using a concealer.
3. Apply Shimmer or Lip Gloss in The Center of Your Lips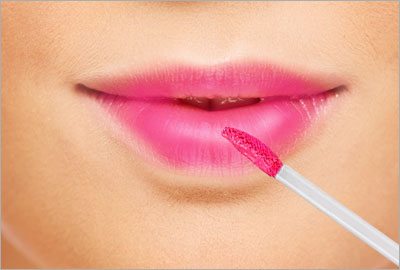 Applying some shimmery lipstick or lip gloss towards the center of the lips makes it pick up light and shine brightly giving an appearance of a larger lip canvas. Your pout would appear bigger and fuller with this hack.
4. Draw a Bigger Lip Line
This is the essential trick on how do you get fuller lips. One needs to draw a bigger lip line using a lip liner towards the outer edges of the lips. One may use a concealer for a bolder look. Use the same matching shade lipstick to the lip liner and fill in colour inside the outline made with the lip liner. You could just use the lip liner to fill in colour too.
5. Use a Darker Shade of Lip Liner
Using a darker shade of lip liner to line your lips is a good idea if you want bigger or fuller lips. Use just one shade darker and fill in with a shade lighter of lipstick. This also helps in faking a fuller lip look.
6. Avoid Dark Coloured Lipstick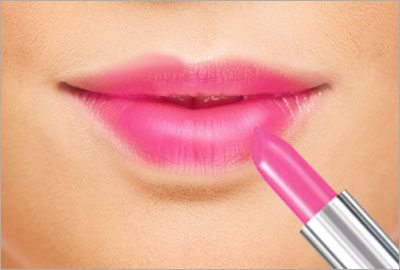 Using a light coloured or natural coloured lipstick is a good idea if you want to know how to get fuller lips as it easily merges with the fake concealer line giving a larger look. A darker shade flattens the appearance of the lips looking very small in comparison.
Amazing Home Remedies For Dark Lips That are Simple Yet Effective!
7. Apply a White or a Lighter Shade in The Center of The Lips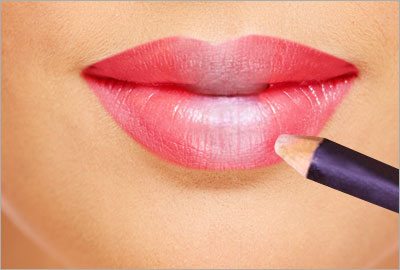 Applying a nude or a lighter shade of lipstick towards the center of both the lips gives a bigger appearance to the lips. You can just apply this on the lower lip if you have a fuller upper lip but small lower lip and vice versa.
8. Outline The Outside of The Lips With a Concealer After Applying Lipstick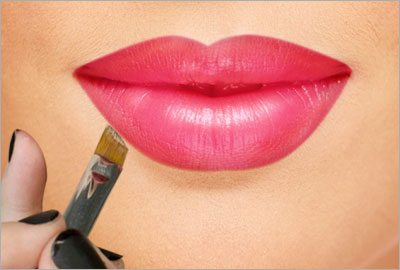 A very clever hack, this one pops the colour of the lipstick even more. Apply a concealer outline with the help of a thin brush after you have finished applying lipstick. This trick will make the lipstick colour stand out and look fuller.
These clever tricks and hacks are a fool-proof method of achieving fuller or bigger lips. You can get your always desired plump and luscious lip look by exaggerating your lip line just a little bit and filling in with proper shades and concealers as directed above. This step by step guide can help you get a fuller lip look at home easily.
Related Posts