In today's generation, lean, petite or slim is considered as the new beautiful in women. Women who are a little more round are therefore stigmatized for not being the ideal beautiful. However, whether lean or plus size, the way you choose to groom yourself is what determines your beauty. Even so, bigger women find the most trouble when it comes to dressing to accentuate their best features. This article will therefore, will give Plus Size Fashion Tips on some of the most important accessories for plus size women that will keep them elegant and confident just like their smaller counterparts.
Let's discuss plus size fashion tips that every plus size lady must know!
Plus Size Fashion Tips for Plus Size Women
1. Accessorise With Bags
Most women underestimate the power of a handbag to their image at any particular time. In fact, when they go shopping, they are likely to fall for a bag because of its color or design and not mostly the size. Well, here it is today if you are a plus size woman, the best bag for you to carry would not be a small sized one. This is because a small one will only exaggerate your big size. The next time you go shopping, be on the lookout for funky larger and colourful bags that will compliment your body.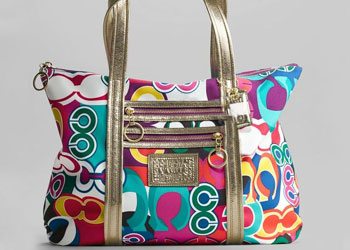 2. Statement Belts
These days, people wear belts to complete their looks and not just because their clothes don't fit well enough. In the same way, you could find a nice belt that fits the smallest part of your waist, mostly under the bust area for plus size, to help you flaunt your best curves. What matters in a belt for a plus size person is the 'width'. Do not go for too large or too tiny. A medium size will do you good. You could wear your best belt pieces with dresses, shirts or even sweaters.
Worried about how to build a wardrobe? Follow here top wardrobe essentials that will help you ease the transition…
3. Scarves
Scarves are a very good styling idea for fat and plus size women. They are not only useful in the cold season rather, they can add a touch of style to your outfit whatever the season. For plus size women, long scarves are normally preferable as they make the body look slimmer and longer. Coloured scarves are also better as they can be used to add life to your outfit. When not wearing one around your neck, you could tie it around your waist and it could still serve as a belt. In other occasions, you could also tie a belt over it to accentuate your waist.
4. Jewellery
The choice of jewellery when it comes to plus size women is also very critical. The best plus size fashion tips for women when it comes to this is, bigger and chunkier is always better. Unlike the petite women, longer and textured necklaces will go a long way accentuating your best features. Avoid chokers' at all cost as they will make your neck look thicker. Also when you go for bangles and wrist watches, go for the ones with relatively thicker straps.
You will love to read here how to choose clothing color and figuring out what color looks good on you…
The above are must have accessories for all plus size women. Spice up your wardrobe with some of them and you will love your new transformation. You will come to the realization that plus size also has sexy in it.
Related Posts