How to build a wardrobe? Every college going girl's biggest dilemma!  Each girl wishes to leave behind a mark when it comes to looking, young, fresh and every bit of funky in your college! Having a tidy and well organised wardrobe plays a very important role in saving your time and arranging your clothes for timely selection. Building your wardrobe becomes vital for college days as it's these days of life in the college that we make the most stupid blunders and also stunning makeover wonders! For that we must know some Wardrobe Essentials.
If you want people to call you "A fashion diva in the making" a smart yet complete wardrobe is a must.
Building a wardrobe is a fabulous task that you can do with your gang of girlies too! College wardrobe should be fun, perky, flirty, stylish and trendy in every possible way!  If you enter your college campus and you get the hot looks from guys and you get girls drooling out of jealousy then you just might have taken your first step, on the way to becoming a chic fashionista among your group of girlies.
But to stand truly by the title of the chic fashionista, your dress sense should hit the bull's eye in fashion.  Every girl wants to be the hot talk of her college and a capsule wardrobe essentials is one way to achieve it. Building a basic wardrobe demands the acumen and right sense of styling.
When it comes to utilizing style and fashion sense to the maximum levels college wardrobe essentials is one arena where you should play! Young college girls dare to experiment and try every fashion or makeup product available in the market and blindly follow the latest fashion trends too! A capsule wardrobe essentials encompasses all these worries and gives you a compact and easy to handle way of flawless yet stylish dressing!
Let's see how to style your Indian wear this winter…
We will help you make a checklist of what to wear and what not to wear!
College is hard, but we will make it easier! We bring for you 11 top Wardrobe essentials that will help you ease the transition of a high school goes to a fresh and fashionable college damsel!
Wardrobe Planning : The Clothes
1. Denims
A sexy pair of denim is a must for any girl's closet. No matter what the occasion this is one piece of wardrobe that is an absolute must highlight the curves of a girl and it's also an investment because of its variety in usage! From skinny jeans to boot cut to straight cut jeans! Go for midrise or low waist jeans according to your body type.

Whether it's the deepest black or the hot "goes-with-all" Navy blues or the amazingly cool Icy Blue or the much loved acid-washed or stone washed. The list just doesn't end! Pair it with a formal shirt or a t-shirt and you are good to go!
2. T-Shirts and Tanks
Casual yet comfortable tanks and t-shirts are the basics of every college wardrobe, stylish yet comfortable and in a host of colors and designs. From prints to personalized thoughts, can easily be customized. Buy T-shirts and tanks in basic colors of white, black, red and blue. They will become your building blocks for you in your clothing. These can be used in summers and layered under jackets and you cardigans in winters too!
Learn more about cinched waist in this article.
3. Formal shirts
You have entered the college zone so get ready for semi-formal occasions and presentations! These occasions call for wearing the proper button down shirt. Find for a formal shirt with stripes and small checks as they look formal. Pair them with a well-cut trouser that cuts at your ankle and rule those presentations like a pro!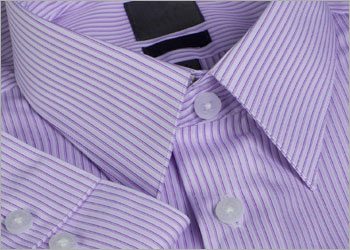 Also, check that the formal shirt has cuts and length that flows with the curves and accentuates your body in the right place. You don't want to look like a box? Do you? Opt for colors like mint and baby pink and sky blue for the soft feminine yet formal look.
4. The LBD
The most classic piece of wardrobe that makes a sure shot place in a college goer's wardrobe is the Classic LBD as lovingly called the little black dress! The regular skater style with short sleeves a cinched waist and a flare flatters most of the body types and has endless options when it comes to pairing and complementing other wardrobe pieces.
Add a statement long chunky pendant, a pair of sexy heels a red lipstick mouth, and it's an evening out with friends look.
For a grungy look, pair up Combat boots and spiky jeweler and throw in a plaid shirt.
When the weather rolls around, and you are in the mood for some French Fashion in the Fall add in a bright checked scarf, a mid-length French coat and a pair of Brown Riding Boots.
5. Smart Blazers and Jackets
A well-tailored blazer in basic colors like blue and black with golden buttons that are well cut and of a decent length is must for any college wardrobe essentials planning. Jackets are in enormous options for every style and occasion.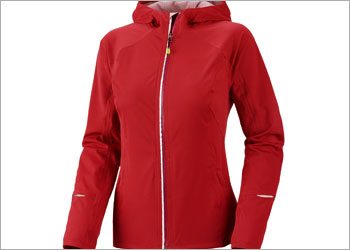 Throw a denim jacket over a little dress! Catch the latest trend denim over denim! Whether it's a short denim skirt, pair it with a white tank and put on that denim jacket.
Go for a rocker chic look with a leather jacket over a black leather dress!
Add a tweed jacket for a more sophisticated look. The texture being rich will elevate any look.
6. Skirts
Whether short length or midis, skirts for the foundation of a woman's dressing. Always ensure you buy them in neutral and multicolored ways. In his manner, you will get a plethora of pairings with them. Matched with multiple shirts, skirts can be worn anywhere and everywhere.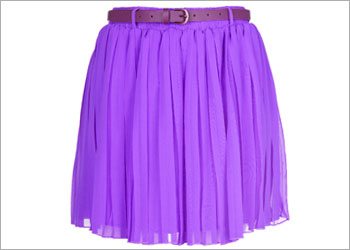 An A-Line that is narrow at the waist and flares gradually making it a good option for college dressing.
A pleated skirt is ideal for girls who are worried about their bulges, as it hides easy and the silhouette also is flowy.
The asymmetrical design of the sarong skirt is the best for girls who want to show off a tiny waist. Pair it with a multicolored chiffon Peplum top and you are ready!
Add boots or open toe wedges or gladiator sandals! There is a host of combinations you can play with.
7. Dresses
There are several types of dressing in the world, but one thing in common with all of them is they are super fun, ultra comfortable and uber feminine. College wardrobes should consider Dresses as the most usable piece of their wardrobes.
Try your hands on long maxi dresses as they are Numero Uno in comfort because of their free-flowing design. If you are super tall you got to try it out!
A wrap dress is good for girls who want to accentuate the proportions of their body as this dress cinches at the waist and shows curves at the right places.
For all the shorties who have entered college but still are the school like tall, Mini dresses are made just for you. Add in a pair of sexy stockings along and gift yourself the needed length!
Shirt dresses are for those who dare to flaunt their figure. If worn with an hourglass body, it can work wonders.
Peplum dresses are raising high on the fashion quotient of college goers as it highlights the waist in a feminine way and also balances broad shoulders.
Lace is sexy, and sheer is the current fashion; grab one dress from this category also.
To decide what colour clothes will look good on you? click here to read more…
8. Cardigans, Hoods, and Sweaters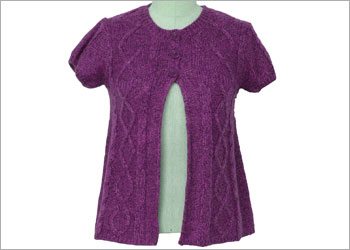 You don't surely have to go for Cashmere all the time! Being in college it's too difficult to stain-protect it and the hassle of getting it dry cleaned every time is a headache! Instead, buy cardigans and pullovers of versatile colors that will help you to pair up with multiple options.
From army green to plum and neutrals like beige and nude, choose colors that match the maximum with the other things in your wardrobe. Turtlenecks and French coats can very well be paired up with leather pants and thigh-high boots over your denim. They not only keep you warm and cozy but also in sync with the modern world.
Wardrobe Essentials: The Accessories
The answer to how to build a wardrobe doesn't stop here! When we say that we are helping you in building wardrobe essentials that will never put you to shame, we do not stop just at clothes! Clothes are incomplete until you add the power of accessories to them. Clothes are just the cake and what's a cake without the icing of accessories?
Well! Here are a few wardrobe essentials you ought to possess when building you wardrobe! Because the college got to be interesting and fun!
1. Belts and Bags
College life calls for running to ten places in one time! Attending classes, panicking for projects hitting the gym or an evening out with friends. Amidst all of this a bag forms the quintessential collection center of all the needs that get a college going all through the day. Belts are a big boon as they add proper fit to your jeans and when paired with a dress accentuates and brings all the focus on that narrow waistline you have. Whether it's the Classic tote or a sling bag in quirky with metallic chains to hang on your shoulders like jewels.
A weekend bag that can carry your clothes and personal stuff or a stunning clutch that makes a style statement.
Messenger bag is a bag often used by the messengers on the bicycle to deliver messages. Usually made of waterproof materials, it's now become an urban fashion icon and adored by college goers.
On the other hand, Belts add a totally new dimension to any outfit. Stash some in with colors like Navy red, blue, brown, black, beige etc. They win any day because they give a sleek and sophisticated look because of their versatile use.
Sash belts are best for pairing up with short summery floral or monochromatic dresses, as they are cloth belts that just need to be pulled through a loop and tied manually.
Braided belts are the ones that are in sync with the maximum of your dresses. They are generally available in shades of brown. Whereas skinny belts very thin belts just to be used as an embellishment.
Broad metallic belts are the ones that accentuate your waistline and look good on evening wear gowns and on loose tops.
Metallic and neon colors are the most in fashion when it comes to the belt. Copper, gold and silver with spikes and quirky fluorescents and neon pinks glamourize the entire look.
2. Sunglasses & Scarves
We all crave and absolutely love that pair of Rayban aviators in those colors of honey, army green, aqua blue. A pair of classic Aviators is an absolute must when building up a wardrobe. They are stylish, sexy and evergreen! So it's a totally bankable investment to buy one that flatters your personality in Toto! The next big thing now a day is the Cat-eyed glasses! Who knew the geek look would draw everyone's attention! Winged Sunglasses have brought back the Audrey Hepburn look yet again! Whether transparent, shaded or mirror-like metallic pick your favorite!
College dressing is one of the important part of your wardrobe essentials. Whether it's in animal prints or florals or abstract prints, scarves when paired up with a short dress add fun, flirty and feminine feel instantly. Even a formal suit with a scarf looks totally different.
3. Shoes and Heels
Your entire personality starts from the head and ends at toe. So to end well, your choice of footwear is crucial and reflects your personality. But college dressing calls for some must haves in your shoes closet. Basic pointed black shoes for formal events and classic black pumps with pointy heels ought to be there in your closet.
Sky high Red heels in the form of peep toes or strappy sandals are a killer choice too! The latest in trend shoes are the nude and beige pumps that go with every kind of outfit. You can go crazy with colors like cobalt blue, yellow and even hot pink and emerald green when it comes to quirky dresses. From ballerinas to gladiator sandals and from wedges to thigh high leather boots. You have endless options to stuff your shoe closet with.
So go out there and Let the world know that school is over and enter the world of grownups where your fashion will speak what you are. Pack in these wardrobe essentials and go crazy in fashion! Exhibit the hard work you put in building up your wardrobe.
Related Posts