Looking beautiful and pampering yourself is never a problem. You ought to look good and charm the outside world. Waxing is a wonderful way of getting pampered and some of the homemade wax recipes can blow your mind. Every time heading out to a salon for hair removal or waxing can tax your wallet. Soon, you would decide to skip this beauty routine. Why compromise on self so much? Homemade wax recipes are easily available and it will have the same effect as your personal salon. Why not try waxing at home?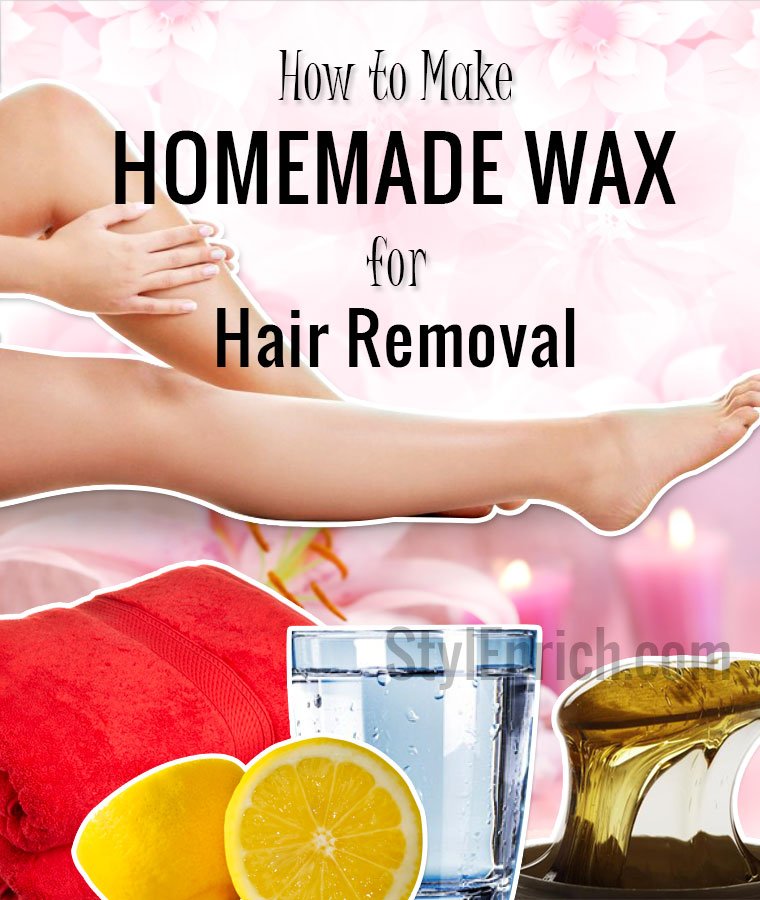 Don't miss to read how to make your own homemade lotion from hand lotion to DIY Lotion…
Below is a super cool idea of making Sugar Wax that is a homemade wax for hair removal.
How to Make Homemade Sugar Wax?
This is the easiest and readily available homemade wax for hair removal. Follow the following steps to make your super cool DIY wax.
Ingredients –
Procedure –
Add 2 cups of sugar and ½ cup lemon juice to ¼ cup of water. You can also add tea-tree oil for fragrance.
Mix the contents over a pan on medium flame. Stir continuously as the sugar may burn.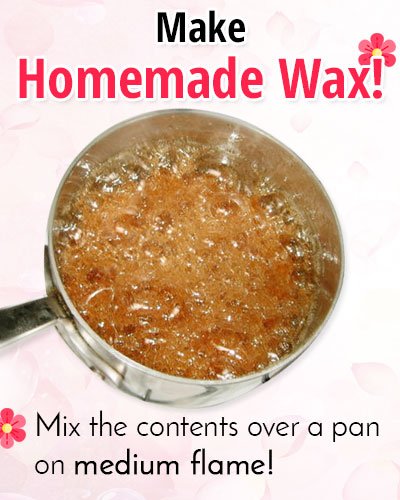 Continue step 3 until the color turn golden brown and the temperature reaches around 250 Fahrenheit.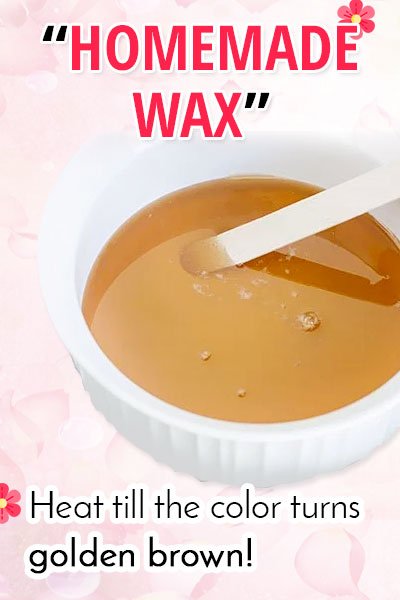 Cool the mixture and pour in a bottle. Warm for 10-30 seconds before using.
Apply the homemade wax on the skin and cover the patch with a thin cloth so that the cloth sticks to the patch.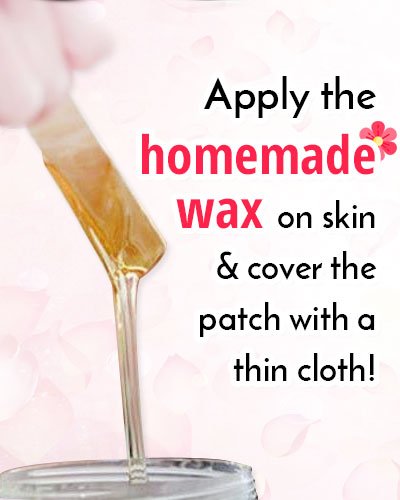 Leave for some time and pull the cloth. You will observe the unwanted hair is out in the cloth.
Repeat the steps from 5-7 for complete removal.
Click here to learn how to make homemade DIY shampoos!
Benefits of Using Homemade Wax
The natural ingredients will be the best friend to your skin and will have no side effects. Unlike, commercial ones which contains harmful chemicals. The natural sugar, honey and lemon juice will in turn help to keep your skin surface soft and smooth.
It is unlikely that you will develop any kind of skin allergy or rash.
The homemade wax will remove your hair perfectly also keep your skin moisturized.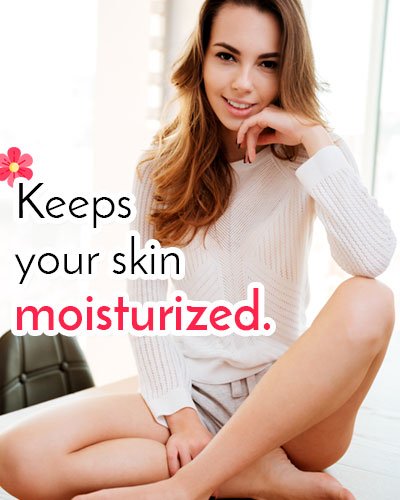 The underlying benefit of homemade wax is that it will prevent hair growth in that particular area for a longer period of time when compared to the commercially available waxes.
When you apply the homemade wax for hair removal, the skin pores will open up thereby causing the trapped dirt to come out.
It will not only remove the unwanted hair, but will also maintain the skin hygiene and immunity.
Have you ever to make your own homemade shaving cream? Yes! We give you easy steps to make your own homemade shaving cream…
After Home Treatment
Homemade wax alone will not be able to keep your skin healthy and smooth.  There is some additional effort required form your side and they are –
Always use a moisturizer after the hair removal session.
Prevent the skin from immediate drying by keeping a clean damp cloth over the skin.
As long as possible, refrain from stepping out. In urgent cases, do not forget to wear your sunscreen.
There are some chances that you will develop itching in the area, quickly apply talcum powder.
Avoid taking hot water bath immediately after homemade wax You will be left with no essential oils in the skin as the opened pores will leak it quickly.
We bring for you awesome homemade rose face masks for Glowing Skin…
Homemade beauty routines are always the best and nothing can beat this. Taking care of your skin is entirely in your hands and you must give it all. Homemade wax for hair removal has proven benefits and there are slim chances for it to go wrong. So, what are you waiting for? Try the super sugar homemade wax today!
Related Posts