Pimples or Acne can be the most disastrous condition on the skin when they are inflated and look like red injury on the skin. Among some people, they appear as a white head and in others, they appear as a black head while some just have pimples on the skin. People live with this problem and have scars on their skin which is caused by the damage that acne give on the skin. Have you ever thought trying powerful kitchen remedies for acne which are safe and effective?
For some, it is always a burden to have acne because somewhere or the other their image is affected in the society. Pimples on the skin cause low self-confidence among many youngsters, depression and many other negative impacts on their life. Pimples not only affect physical appearance but also emotional balance and people cut-off from the society as well due to low confidence in them.
The cure for pimples is also very expensive if you consult a dermatologist and follow their medicines. But there are certainly some home remedies for acne which are helpful and pocket-friendly.
This article talks about the Beauty tipsand acne home remedies.
Best Acne Home Remedies
1. Aloe Vera
Aloe Vera is a healthy natural remedy that can be applied on pimples to lessen them and also helps in removing scars from the area infected by pimples. Apply aloe vera gel in night and leave it overnight.
If you want to get rid of skin problems fast, then here are the Aloe Vera face masks for you…
2. Ice Pack
Applying ice pack on the area affected by acnes helps in preventing swelling from the pimples and also helps skin to fight against the pimples, white heads, black heads and zits. Apply the ice pack for around 10 to 15 minutes on the skin. Do this remedy twice a day to cure pimples fast.
3. Tea Tree Oil
This is extracted from an Australian tree named Melaleuca Alternafolia. Some anti-fungal and antiseptic ingredients are present in this oil that reduce acne breakout on the skin. You can apply this oil directly on the acne once a day while sleeping. Tea Tree Oil can be found in any medical shop easily.
If you do not know how to get rid of pimples with home remedies, let us find out the remedies for acne to diminish them from the roots…
4. Lemon Juice
Citric Acid present in lemon juice helps in removing dead skin and makes skin brighter and better. Lemon juice helps in strengthening weak cells present in skin and rejuvenates skin making it beautiful and younger.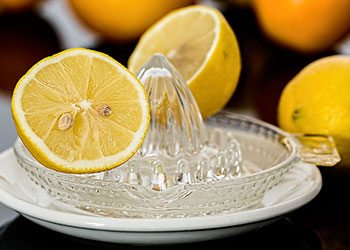 5. Witch Hazel
Witch Hazel is a North American shrub from which astringent is produced that acts like toner to the skin care products. This is the healthiest product which you can replace with your present skin toner and use in daily life on your face which helps in preventing future pimples and also getting rid of present outbreaks on the skin.  Using this acne disappears just within a couple of days.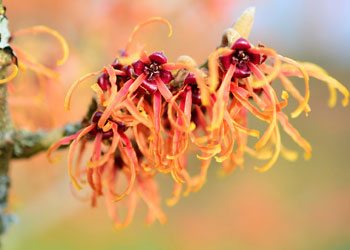 Do you want to know about how to treat blind pimples below the skin?
6. Orange Peel Paste
Take orange peel and dry them in sun for a day. Now crush the dried orange peel and mix it in water. Apply the orange peel and water paste on the area affected with pimples and leave this for around 20 minutes. After it has been dried wash off with water. Do this twice a week and see the effects on your skin.
Take healthy and nutritious diet and try avoiding oily and fried foods. Drink lots of water daily because it helps in detoxifying the body.  Also eat fresh vegetables and fruits to keep healthy and glowing skin.
Related Posts