Love those big doe eyes but have a smaller set instead? Not to worry, you can easily create the illusion of big eyes with easy eye makeup tips. It is genetically not possible for every woman to have those big and beautiful eyes. But once you know how to make your eyes look bigger, with a little practice you can master this art like a pro. We are providing you with some simplest tricks that will definitely help to make eyes look bigger.
How to Make Your Eyes Look Bigger Than They Actually Are?
Do you know how to do eye makeup for brown eyes in the perfect manner? Click here to read more…
1. Start With a Light Eye Shadow
You can preferably use white shadow for this purpose. While learning how to make your eyes look bigger, remember that you must apply every technique quite intricately. Here, you can use a pencil to apply light shade eyeshadow on the inner corners near the tear duct. It makes your eyes look fresher, bigger, and beautiful.
2. Curl Your Lashes
Starting with lashes may sound bizarre but in this case, it works. Firstly, curl the lashes as this takes away the attention from the lash line and make eyes look wider. You can use false lashes as well, but only if you are comfortable using them. Don't want to use them? Well, there are products like fibre mascara that adds length to your lashes using nylon fibres.
Click here to follow this article & get the best natural shape for your brows using some handy makeup tools.
3. Give Perfect Shape to Your Eyebrows
Eyebrows require being defined quite perfectly to make eyes look bigger. So, keep them properly trimmed and expressive. You can use a pencil to highlight the brows, especially on the outer sides.
4. Give a Lift to Your Brow Bone
Use a light concealer on this area to enhance the size of your eyes. It draws up the focus to this part leading to an illusion of bigger eyes. Always use the concealer which is one shade lighter than your skin tone for a brightening effect.
Do you know how to do eye makeup perfectly? Go through this easy guide to learning in detail…
5. Do Away With Unsightly Dark Circles
Dark circles always make your eyes look smaller and shabby. So, in any eye makeup tutorial, the focus is there on making them vanish. You can double up the concealer. Experts recommend the use of a pink toned concealer in the bottom topped with a yellow toned one. However, the thumb rule is to use the concealer in the shade lighter to your skin tone.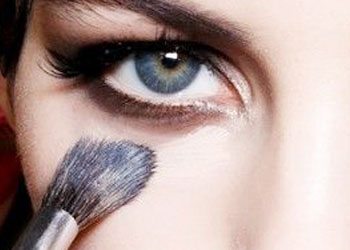 6. Eyeliner has a Pivotal Role in This Eye Makeup Tutorial
It is the most important part of makeup to make eyes look bigger. However, it depends on upon the eyeliner you prefer and its application. You can give an extension to your eyes using a white or nude eyeliner in the inner rim of eyelashes. For your upper lash line, avoid black liner and instead go for navy blue colour. Also, you can experiment by using eyeliner on only the half of your lower lash line. Also, fill the waterline with a light or preferably white pencil for brightened up looks.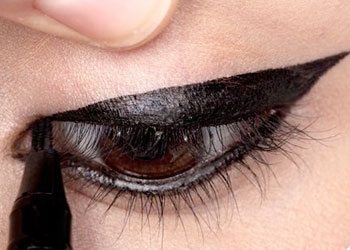 Let's have a look on 10 amazing DIY makeup ideas that every woman should know…
7. Add Some Pop of Colours to Your Eyes
Use vibrant but light shades in eye liners and eye shadows while doing makeup to make eyes look bigger. Silver, pink, or aqua is an immaculate choice in eye shadow along with a slightly dark shade blending onto the outer corners of your eyes. Whatever shades you are using, they must complement your skin tone.
8. Highlight Your Eyes Perfectly
For the flawless beautiful looking eyes, using highlighting effects is a must. Depending upon your skin undertone, go for the colours of highlighters, shadows, or concealer. If your skin has a pink undertone, rosy colours are the best for you while, for yellow or olive skin tone, the golden shade is the best highlighting option for your eyes.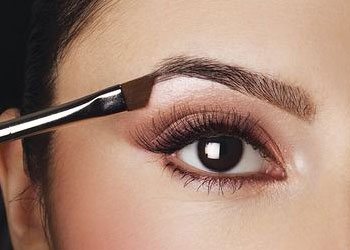 If you wish to know how to apply eyeshadow flawlessly, then follow some basics given here…
So, it is never hard to learn how to make your eyes look bigger using perfect makeup techniques. If you have some other tricks to share, please comment below.
Loved our makeup tips? Why not share it on social media with your friends? Please do share and help spread the love!
Have a great day! 🙂
Related Posts