Is a cough turning into cough spells? Are you suffering from cold and cough for more than 10 days? A cough can be extremely frustrating. All the medications and treatment you make be taking may be going in vain. Moreover, the over the counter medications provide temporary relief and do not cure from within. A cough can give you sleepless nights and painful days, preventing you from following your day to day routine. 

Following are some powerful home remedies for cough and lifestyle changes to shorten the duration of a cough and cure it naturally.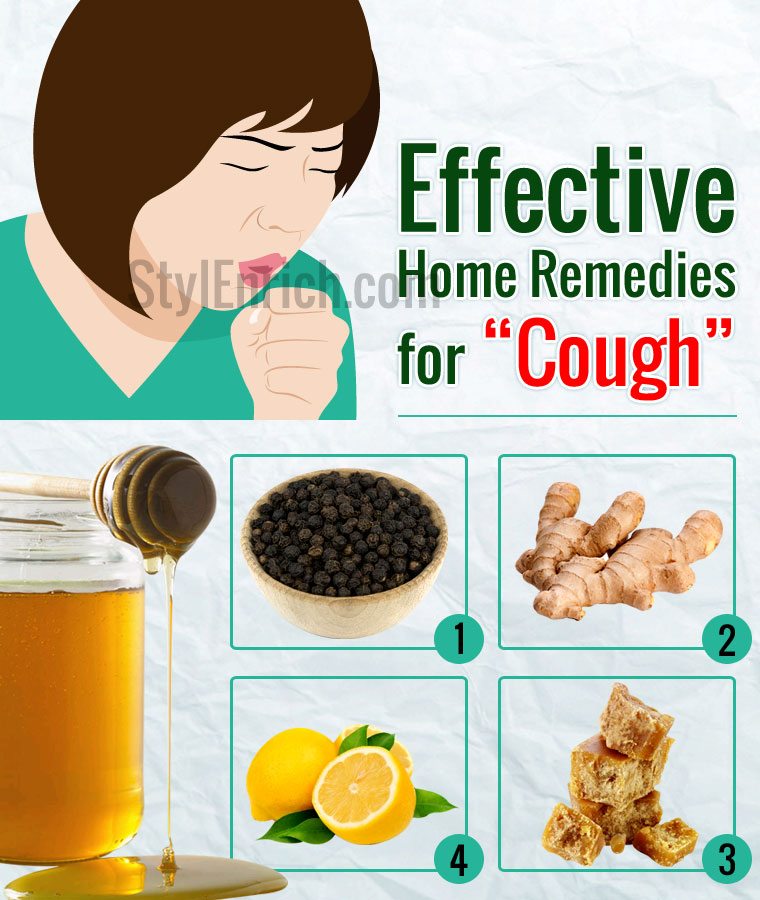 Top Home Remedies for Cough
1. Honey
It is one of the effective home remedies for a cough. Due to its antiseptic, antibacterial and healing properties, it will ease the symptoms of a persistent cough and kills the infection-causing bacteria. Drink slowly a glass of warm water mixed with one spoon of honey several times a day. This way it gives the soothing effect on the throat. Before going to bed eat 1 tablespoon of honey and ½ tablespoon of cinnamon powder, this will help you sleep better.
2. Lemon
It can help treat a cough naturally. The Vitamin C in lemon boosts the immune system. The citric acid present in lemon helps to reduce the thickness of mucus and its strong antibacterial and anti-viral properties help to combat the infection. Take one spoon of freshly extracted lemon juice, one glass warm water, and little honey; drink this juice several times a day. Another option is to cut the lemon in half, sprinkle little salt and pepper over it. Lick this lemon to soothe your irritated throat.
3. Ginger
It is a natural expectorant which will help to loosen mucus and treats a dry cough effectively. It is also a strong antibacterial and builds immunity to fight infections. You can take one spoon of freshly extracted ginger juice with little honey twice daily. Alternatively, mix ginger juice, lemon juice and onion juice in equal quantities and take this mixture 2-3 times daily. Include ginger in your diet and drink ginger tea.
4. Garlic
It has antibacterial and antiviral properties which help to clear throat infection. It is a natural antibiotic. You can take one spoon of fresh garlic juice 2-3 times a day for about a week. Include garlic in your diet and you can also take garlic syrup.
5. Turmeric
It has the therapeutic effect of a cough, especially dry cough which is the main symptom of a cough. Turmeric has antibacterial and anti-inflammatory properties. It boosts the immunity and helps fight infection. Famous grandma's recipe for is to drink warm milk mixed with the ½ spoon of turmeric. Another way is to make a concoction of turmeric and honey and take it twice daily.
6. Jaggery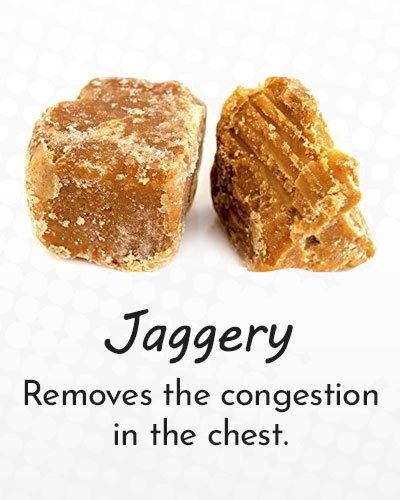 Jaggery is known to be an age-old remedy to cure a cough with sputum. It removes the congestion in the chest and clears the respiratory tract of sputum. Mix a little cumin and jaggery along with some pepper and water. Drink this decoction twice daily and get rid of a cough in a week.
7. Black Pepper Tea
Black pepper is known to stimulate circulation and mucus flow. In combination with honey, it works like an antibiotic and natural cough suppressant. Make a mixture of pepper powder and honey. Fill with boiling water and strain. Drink the strained liquid at least once a day. It works very well for the wet cough with mucus.
8. Blended Almonds
Almonds are an age-old remedy for a cough and other bronchial infections. Grind almonds to form a fine powder and mix with orange juice. Drink this mixture daily to get permanent relief from a cough.
9. Raw Onion and Raw Honey
Although a weird combination, raw onions, and raw honey make a tasty combination and a wonderful home remedy for a persistent cough. Slice the onions into a bowl and mix with honey and brown sugar. Cover this mixture and allow overnight. The next day, you will find sweet syrup that is formed from the mixture. Drink this sweet syrup to fight a cough, and throat infections.
10. Flaxseeds Along With Honey and Lemon
Boil flaxseeds in water until it becomes thick. Strain the solution and add 3 tsp of honey and 2 tsp of lemon juice. Flax seeds along with honey and lemon act as a natural antibiotic. This drink will ease out the tracheal tract and provide long-term relief for a bad cough. Drink this mixture twice daily for best results.
Additional Tips For Cough Treatment
Drink Chamomile tea 2-3 times a day as it has anti-inflammatory and immune boosting properties.
Take 6 saffron strands and infuse them in a cup of hot water for five minutes and drink it few times daily. Saffron is used in Ayurveda to treat a dry cough and Pertussis.
Tie a small piece of dry camphor in a handkerchief and sniff it from time to time to ease a cough.
Mix 5 drops of almond oil with 10 drops each of onion juice and ginger juice, take this mixture three times a day for at least couple of weeks. Almonds are rich in photochemical and antioxidant. Eating soaked almonds will subside the symptoms of whooping cough.
Prepare a chest rub with almond oil, eucalyptus oil, rosemary or camphor. Use it as needed to give a soothing effect.
Do not eat dry, crumbly foods that trigger cough spasms. Avoid food allergens like sugar, dairy, and starchy foods.
Include Vitamin C rich foods and drink plenty of water to prevent dehydration.
Wear a mask while going out and maintain hygiene to prevent the infection to spread. Keep your home free from irritants like smoke, dust etc.
Important thing is to get plenty of rest to recover soon.
These are few simple home remedies that will provide you long-term relief from a cough. These traditional home remedies for a cough are known to work better than over the counter medications or drugs prescribed by your doctor. If you feel comfortable, along with your existing medications make sure you try out these home remedies for a cough that plagues you continuously. These home remedies will help you relive a cough that gives you sleepless nights! Find a way to say goodbye to a persistent cough.
Read more – Dry Cough Remedies To Get an Instant Relief…
Related Posts